Skip to Main Content
It looks like you're using Internet Explorer 11 or older. This website works best with modern browsers such as the latest versions of Chrome, Firefox, Safari, and Edge. If you continue with this browser, you may see unexpected results.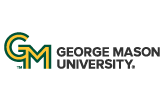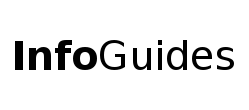 | University Libraries
Databases of Nonprofit Literature
IssueLab

Searchable repository of annotated links to reports and issue briefs covering the full scope of philanthropic activity in the United States.
Catalog of Nonprofit Literature

Database of literature on philanthropy, the foundation world, the nonprofit sector — particularly works on such topics as fundraising and proposal development — and works related to charitable giving, including project reports, studies, and statistical analyses.
Newsletters & Magazines
Advancing Philanthropy (print only)

Available in the Arlington Campus Library, in the current periodicals section

The Chronicle of Philanthropy

Core reading, available online.

Foundation News & Commentary

Published by the Council on Foundations. Available in print at Arlington Campus Library

Nonprofit Quarterly (print only)

Available in the Arlington Campus Library, in the current periodicals section

Nonprofit Times (print only)

Available in the Arlington Campus Library, in the current periodicals section