Skip to main content
It looks like you're using Internet Explorer 11 or older. This website works best with modern browsers such as the latest versions of Chrome, Firefox, Safari, and Edge. If you continue with this browser, you may see unexpected results.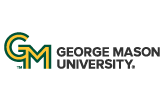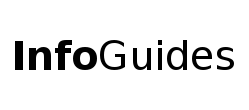 | University Libraries
Library Catalogs
Mason Library Catalog

Search for print and electronic books, films, music and more.

WRLC Catalog

Search the Washington Research Library schools book collections for titles not owned by Mason.

Center for Research Libraries

The University Libraries is a member of The Center for Research Libraries (CRL). This international consortium of university, college, and independent research libraries provides our scholars with deep and diverse collections including many foreign language and ethnic newspapers as well as many archival collections available via microfilm.
WorldCat

Provides records of any type of material cataloged by OCLC member libraries, such as books, music, videos, microform, digital content, and medieval manuscripts.
To find books in a catalog, try searching for your keywords and one of these LC Subject Headings for primary sources.
--correspondence; --description and travel; --interviews; --maps; --narratives; --collections; sources; --pictorial works; --diaries; --biography, --quotations; --discovery and exploration
Major Collections
American Memory

American Memory provides free and open access through the Internet to written and spoken words, sound recordings, still and moving images, prints, maps, and sheet music that document the American experience. It is a digital record of American history and creativity from the Library of Congress.
HathiTrust

A digital preservation repository and access platform for long-term preservation and access services for public domain and in copyright content from a variety of sources, including Google, the Internet Archive, Microsoft, and in-house partner institution initiatives.

View a tutorial on this database

here.

Please note: Thanks to a cooperative agreement between HathiTrust and the University Libraries, users who are classified as Mason faculty, staff, or student, now have online access to hundreds of thousands of books from our library's stacks. To access a digital version of a book from Mason's collection, please sign in to the HathiTrust and then perform a search for the title(s) you are interested in reading.
Digital Public Library of America

The Digital Public Library of America brings together the riches of America's libraries, archives, and museums, and makes them freely available to the world. There is a search engine and portal that provides innovative ways to search and scan through the united collection of millions of items, including by timeline, map, format, subject, and partner.