Skip to main content
It looks like you're using Internet Explorer 11 or older. This website works best with modern browsers such as the latest versions of Chrome, Firefox, Safari, and Edge. If you continue with this browser, you may see unexpected results.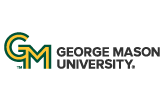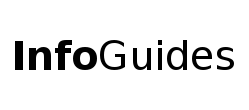 | University Libraries
Select Government Sources
Business Resources
Mergent Archives

Access an indexed collection of historical corporate and industry related documents. Includes digitized corporate (Moody's) manuals, municipal & government manuals, annual reports, industry reports, and Ford Equity Research Reports, as well as the Key Business Ratios, country reports, bond reports, the Million Dollar Directory Index, Hoover's Handbooks, commodity yearbooks, and First Research industry research reports. Now includes all content from Mergent WebReports.

ProQuest Historical Annual Reports

Annual reports (1844-current) available for over 800 companies, 43,000 reports, 1.3M pages. Searchable puff images with indexed data such as: financial, Fortune 500 ranking, industry classification, key people, geographic location, auditor and related companies. It can also be browsed by company name, related names, industry or date. View a tutorial on this database

here.

ProQuest Economist Intelligence Unit Country Reports Archive

Online archive of the Economist Intelligence Unit (EIU)'s quarterly country reports, from their beginning in 1952 up to 1995. The reports combine detailed statistical information with expert commentary and analysis from the EIU's analysts, providing high quality summaries of political, economic, and commercial developments in almost 200 countries. View a tutorial on this database

here.