Skip to Main Content
It looks like you're using Internet Explorer 11 or older. This website works best with modern browsers such as the latest versions of Chrome, Firefox, Safari, and Edge. If you continue with this browser, you may see unexpected results.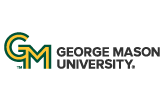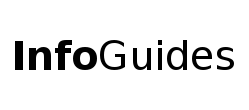 | University Libraries
E-Books in Health Administration & Policy
AccessMedicine

Provides a spectrum of knowledge in medicine. Offers access to thousands of photos and illustrations, interactive self-assessment, case files, diagnostic tools, a comprehensive search platform, and the ability to download content to a mobile device. Note: Self-assessment and Case Files require users to set up a personal MyAccess login/password. View a tutorial on this database

here

.

SAGE Research Methods and Cases Online

Provides an overview of research methods (quantitative, qualitative and mixed methods) across the social and behavioral sciences. Includes SAGE book and reference material on research methods, and editorially selected material from SAGE journals. Also includes a searchable collection of case studies of real social research, commissioned and designed to help users understand abstract methodological concepts in practice.

View a tutorial on this database

here.

Springer eBook Collections

Provides access to more than 45,000 titles in the areas of Behavioral Sciences, Biomedical and Life Sciences, Business and Management, Chemistry and Materials Science, Computer Science, Earth and Environmental Science, Economics and Finance, Education, Energy, Engineering, Humanities, Social Sciences and Law, Mathematics/Statistics, Medicine, Physics and Astronomy, and Professional and Applied Computing. Searchable down to the chapter level, and are integrated with available Springer online journals. View a tutorial on this database

here.

/searchhelp
Search the Libraries holdings for books and articles
Search the University Libraries print and electronic holdings in one simple search.
For more refined searching, we recommend searching in specific databases/journals.