Skip to Main Content
It looks like you're using Internet Explorer 11 or older. This website works best with modern browsers such as the latest versions of Chrome, Firefox, Safari, and Edge. If you continue with this browser, you may see unexpected results.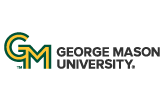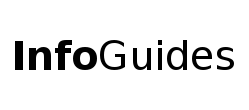 | University Libraries
Find Books About Your Artist
1. Start with the Mason Libraries catalog
​Use Mason's library catalog and search for your artist by name. It's unusual for whole books to be written about a single work of art, so focus on the artist more broadly, or a particular medium or period of their work.

TIP: Choose the "Advanced Search" option. Then, under the "Any field" drop-down, choose "Subject" and enter your artist's name in the search field. This will search for books/articles that are specifically ABOUT your artist, rather than anything that simply mentions their name only once or briefly.
After searching, you can limit your results to just books/ebooks using the "Resource Type >> Books" filter in the left sidebar.
2. Look at the museum website where your object lives.
​Many D.C. museums have extensive artwork information on their websites. Search for your chosen artwork, and you may find a list of publications on the artwork's information page (look for "Bibliography" or "Other Sources"). Then, search for these books or articles in Mason.


​3. Look for books in Worldcat.
Worldcat Discovery can help you find almost any book owned by libraries in North America and Europe, and is your best tool for searching beyond Mason and WRLC collections. If Mason doesn't own the item, use Interlibrary Loan to request it.
Find Exhibition Catalogs & Artist Catalogs
When doing research in the arts, you may encounter and rely on the use of various kinds of catalogs. These publications serve different purposes, and can include:
Exhibition Catalogs: include images and essays from specific exhibitions. Exhibitions might focus on a particular topic/subject or artist, and these catalogs can help you to understand in what context artworks have been shown and discussed by curators and scholars.
Catalogues raisonnés: Catalogues raisonnés are the collected works of an individual artist or studio, and might be organized by medium (e.g. drawing, painting), subject/theme, or time period.
To search for exhibition or artist catalogs at Mason, use the library's Advanced Search features:
Select "Mason Catalog" at the top (this limits the results to only books/ebooks in the library)
Change "Any Field" to "Subject", and enter your artist's name.
On the next line, enter the kind of catalog you want to find (e.g., "exhibition catalogs," "catalogues raisonnes", or just "catalogs")