Skip to main content
It looks like you're using Internet Explorer 11 or older. This website works best with modern browsers such as the latest versions of Chrome, Firefox, Safari, and Edge. If you continue with this browser, you may see unexpected results.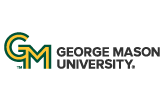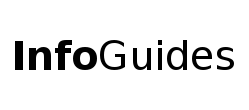 | University Libraries
Science Librarian
Kimberly Hoffman
Online Research Help Fall 2020
UPDATE: 8/19/2020
The Mason Libraries will reopen on Monday 8/24/2020, to serve the needs of Mason faculty, staff and students. For more information, please visit our FAQ page (https://library.gmu.edu/faq-page) and our Library Services Updates page (https://library.gmu.edu/covid-19-updates)
For Research Help:
Contact me via email and I will respond within 24 hrs. OR use the schedule button below.
As you prefer, we can meet online via Zoom or talk on the phone. I will send you meeting information once the meeting is scheduled.
Take care!
Kim Hoffman
Begin your research
Welcome to the EVPP 480 Sustainability in Action Infoguide
Use this guide to locate sources to use for your course assignments.​
Related Infoguides
The following guides may be useful for doing research in Sustainability & Action Research