Skip to Main Content
It looks like you're using Internet Explorer 11 or older. This website works best with modern browsers such as the latest versions of Chrome, Firefox, Safari, and Edge. If you continue with this browser, you may see unexpected results.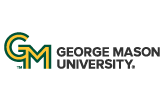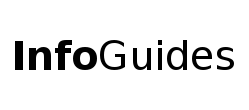 | University Libraries
Online Research Help
UPDATE: Fall 2021
Mason Libraries FAQ page (https://library.gmu.edu/faq-page) and our Library Services Updates page (https://library.gmu.edu/covid-19-updates.) Library hours are here ( https://library.gmu.edu/library-hours .)
For Research Help: Kimberly Hoffman, Subject Liaison for ESP, AOES & Geology
I will be working at Mercer Library on the SciTech Campus, and Fenwick Library on the Fairfax Campus. I will be checking my email regularly during this time. Library instruction and Research meetings will be conducted via email, Zoom or Blackboard Collaborate. Thanks, Kim
Mason Online Students & Faculty
Services for Mason Online Students & Faculty
Home Delivery
As a student enrolled in a designated online or hybrid course, or a faculty member teaching a designated course, you may have books delivered directly to your home. ​With each delivery, Mason Libraries will provide a prepaid UPS label for you to use when returning the books.
Additional Services
These resources and services, available to all Mason students & faculty, are particularly useful for those enrolled in or teaching online classes:
Tip: When using MasonSearch on the Mason Libraries homepage from off-campus, be sure to sign in to search the full range of available content.
Academic Support at Mason
George Mason University provides a number of academic support services free of charge.