Skip to Main Content
It looks like you're using Internet Explorer 11 or older. This website works best with modern browsers such as the latest versions of Chrome, Firefox, Safari, and Edge. If you continue with this browser, you may see unexpected results.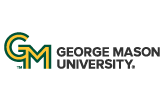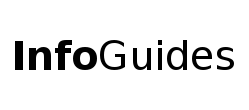 | University Libraries
Key Environmental Science & Policy Databases
Key Environmental Science & Policy Journals
The latest journal table of contents
JournalTOCS is a current awareness service for researchers and academics, containing a searchable collection of scholarly journal Tables of Contents (TOCs). Although the basic version is the largest freely available collection of scholarly journal Tables of Contents, the Mason University Libraries subscribes to the premium service. This allows you to click on the title of the article in your notification and link directly to the content going through the library's proxy server. As a result, it has never been easier for scholars to keep up with a diverse set of resources across many disciplines.
The scope of the content:
Over 20,000 journals covered from traditional publishers
More than 4,000 Open Access titles.
International journals from over 1,200 different publishers
Examples of publishers, George Mason subscribes to on behalf of all PatriotID holders:
Cambridge University Press



Elsevier
Emerald
IEEE.
Inderscience Publishers
John Wiley & Sons
Project MUSE
Oxford University Press
Sage Publications
SciELO,
Springer/Nature
Taylor & Francis
Walter de Gruyter
Register
Create a customized list of journals to receive JTOCs notifications.
Set preferences for how frequent you want an email notification to be sent to your email.
Can't locate the content you are looking for, suggest a title.
Can adjust titles and frequently of alerts at any time.
Content often has not yet reached the publishers websites at the time the JTOCs are delivered to your inbox...
—so to ensure success, go thru JTOCs links or you may not find the articles.