Skip to Main Content
It looks like you're using Internet Explorer 11 or older. This website works best with modern browsers such as the latest versions of Chrome, Firefox, Safari, and Edge. If you continue with this browser, you may see unexpected results.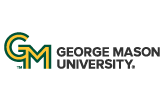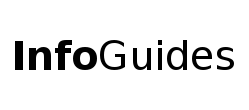 | University Libraries
Where to Start
1. Plan.
The first thing to do before starting any text mining project is to envision your final product or project. Think about your research question(s) and what visualization(s) or methods would work best to explore that question. If you are unsure of what you want your final output to be, choose a tool that provides multiple outputs at one time. Voyant is one tool that allows you to see many visualizations at once.
2. Clean.
Cleaning and parsing the text before uploading to any tool will help to streamline the process. Keep the following in mind:
Sections of publications such as forwards, acknowledgements, and bibliographies can skew the results.
You should remove page numbers, table of contents, and captions.
Some researchers remove stop words prior to uploading the text. Some tools, like Voyant, include a stop words list and will remove them for you.
Be aware that capitalized and non-capitalized words are counted separately, and spelling errors can mislead the results.
3. Process.
Once you have your corpus ready for analysis, you can run it through the tool of your choice. As a general rule, web based tools are easier to use than downloadable software. The main drawback to online tools is that they can limit the size of the corpus being analyzed, and some force users to make their corpus public.
A good tutorial to review before starting your project is Text Analysis with the HathiTrust Research Center. These slides provide an introduction to text analysis and the research methods and workflows it encompasses.
Text Analysis Projects
The following are selected projects that utilize text mining methods. These projects provide an idea of what you can do with text mining and how it can enhance your scholarship.