Skip to Main Content
It looks like you're using Internet Explorer 11 or older. This website works best with modern browsers such as the latest versions of Chrome, Firefox, Safari, and Edge. If you continue with this browser, you may see unexpected results.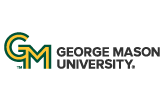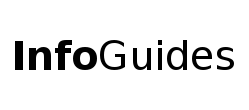 | University Libraries
Reference Resources in Print
Concise Oxford Russian dictionary

by

Colin Howlett (editor)

Call Number: Prince William Campus Reference PG2640 .O982 1996

Encyclopedia of contemporary Russian culture

by

Tatiana Smorodinskaya, Karen Evans-Romaine, Helena Goscilo. (editor)

Call Number: Fenwick Reference DK510.32 .E53 2007

Encyclopedia of Russian history

by

James R. Millar (editor)

Call Number: Fenwick Reference DK14 .E53 2004

Anglo-russkiĭ slovar. 70,000 slov i vyrazheniǐ.

Call Number: Fenwick Stacks PG2640 .M8 1967
Where are the books
Reference books pertaining to Russian Language and Literature can be found in the following call number area(s):
PG2001-2847: Russian Language
PG2900-3580: Russian Literature (includes English translations)
- most Russian language literature books by or about a given author are shelved together
Full Text Online Reference Sources
Johns Hopkins Guide to Literary Theory & Criticism

Articles on literary critics, movements, countries and historical periods enhanced by capabilities found only in an electronic version. Includes more than 240 alphabetically arranged entries.

View a tutorial on this database

here

.

Literature Resource Center

Full-text biographies, bibliographies, and critical analyses of more than 120,000 writers from a variety of periods and disciplines.
Oxford Language Dictionaries Online

Comprehensive bilingual dictionaries in Chinese, French, German, Italian, Russian, and Spanish. Included are tools and resources for futher aid with grammar, vocabulary, life, and customs of each language.