Skip to main content
It looks like you're using Internet Explorer 11 or older. This website works best with modern browsers such as the latest versions of Chrome, Firefox, Safari, and Edge. If you continue with this browser, you may see unexpected results.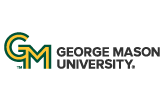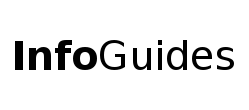 | University Libraries
COVID-19 Update
Because of the COVID-19 pandemic, the physical collections at Mason Libraries locations will not be available to browse, but can be requested for pick up via the main Libraries' search (you'll need to login with your Mason ID to see that option). This includes print format books, journals, microfilm, and so forth. Our online full text book and journal collections continue to be available.
During the pandemic, some HathiTrust titles in our collections will be available for your online use. Here's a guide on how to access those books.
Find Books at Mason
Search Mason Catalog
Still can't find the item? Use Interlibrary Loan (ILL) to request books, media and articles from other libraries when they are not available at Mason or the WRLC. Start your research early if you want to take advantage of this wonderful service as it can take up to 2 weeks.
Online Reference Sources
The Oxford Companion to Philosophy

An in-depth philosophical reference work furnishes clear and reliable guidance on the ideas of philosophers, ranging from antiquity to the present day, and the major philosophical systems around the globe.

An Encyclopedia of Philosophy

Presents a broad survey of philosophical thought; each chapter explores, and places in context, a major area of philosophical enquiry - including the theory of meaning and of truth, the theory of knowledge, the philosophies of mathematics, science and metaphysics, the philosophy of mind, moral and political philosophy, aesthetics, and religion
International Directory of Philosophy

Contains information on university philosophy departments, professional associations, societies, research centers, journals, and philosophy publishers in the U.S., Canada, and over 130 other countries. The database also includes current contact addresses and other available information for over 31,000 philosophers.
Call Numbers for Philosophy Books
Most books pertaining to Philosophy are located at the Fenwick library and can be found in the following call number area(s):
B: Philosophy (General)
BC: Logic
BD: Speculative Philosophy
BF: Psychology
BH: Aesthetics
BJ: Ethics
BL: Religions; Mythology; Rationalism