Skip to main content
It looks like you're using Internet Explorer 11 or older. This website works best with modern browsers such as the latest versions of Chrome, Firefox, Safari, and Edge. If you continue with this browser, you may see unexpected results.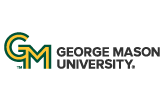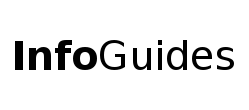 | University Libraries
Searching for Open Educational Resources
---
Search Engines
These two OER search engines query a combined total of more than 70 OER collections. They return not only full texts, but videos, images, and other fragments that can be combined to supplement or form whole OER. Searching for OER can be difficult. Use these state of the art tools to help find your way.
Quick and Easy
Collections
Begin your searching for an open educational resources in these two collections of peer-reviewed textbooks. These collections are curated by OER experts, and well organized. Should you not find what you are looking for in one of these, try another search using an OER search engine.
---
OpenStax is a nonprofit initiative of Rice University whose mission is to minimize the most common barriers to education. Funded by philanthropic organizations, OpenStax publishes peer reviewed textbooks with high production value at no cost to end users.
The Open Textbook Library is a collection curated by the Open Textbook Network. Its criteria for inclusion distinguish it from other OER collections. OER experts; librarians, faculty, and others with vested interests in higher education may nominate resources to be included in the collection if they meet the following criteria:
Has an open license that permits derivative works
Is a complete work published as a portable file
Is currently in use at multiple higher education institutions ( a mechanism of peer review )
Is an original work