Skip to Main Content
It looks like you're using Internet Explorer 11 or older. This website works best with modern browsers such as the latest versions of Chrome, Firefox, Safari, and Edge. If you continue with this browser, you may see unexpected results.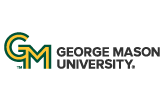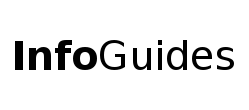 | University Libraries
Background information for nutrition in health and disease
AccessMedicine

Provides a spectrum of knowledge in medicine. Offers access to thousands of photos and illustrations, interactive self-assessment, case files, diagnostic tools, a comprehensive search platform, and the ability to download content to a mobile device. Note: Self-assessment and Case Files require users to set up a personal MyAccess login/password. View a tutorial on this database

here

.
E-Books
Practical Applications in Sports Nutrition 2017 Fifth edition

provides students and practitioners with the latest sports nutrition information and dietary practices

Pediatric nutrition in practice 2015 Nutritional needs and assessment in childhood, and covers special health nutrition challenges
Essentials of food science 2014 fourth edition of this classic text continues to use a multidisciplinary approach to expose the non-major food science student to the physical and chemical composition of foods.

Public health nutrition. 2018 2nd edition includes case studies and nutrition policy

Williams' Basic Nutrition & Diet Therapy 2017 15th edition covers emerging trends, and cutting-edge research

Statistics in food science and nutrition 2013 The basics of data analysis and applied statistics in food epidemiology and quality.

Mathematical and statistical methods in food science and technology 2014 Statistical methods for food and nutrition analysis using mathematical modeling, design of experiments, multivariate analysis, multidimensional scaling and more.
Food Policy in the United States : An Introduction 2013 The chapters cover US agriculture, food production and the environment, international agricultural trade, food and beverage manufacturing, food retail and restaurants, food safety, dietary guidance, food labeling, advertising and federal food assistance programs for the poor.

Advanced nutrition and dietetics in obesity 2018 new ideas and research on the underlying drivers of obesity in populations including discussions on the genetic and clinical aspects of obesity
Search the Libraries holdings for books and articles
Search the University Libraries print and electronic holdings in one simple search.
For more refined searching, we recommend searching in specific databases/journals.