Skip to main content
It looks like you're using Internet Explorer 11 or older. This website works best with modern browsers such as the latest versions of Chrome, Firefox, Safari, and Edge. If you continue with this browser, you may see unexpected results.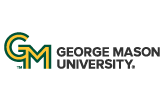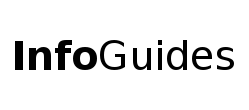 | University Libraries
Music, Film, and Media Librarian
Music Library Location
George Mason University Libraries house a small space for music collections and research on the 2nd Floor of Fenwick (2604). In this area, you will find all music books, scores, audio recordings, and media players. This area also has study tables and study rooms for music students, and is home to the office of the Music and Media Librarian.
Library Updates During COVID-19
Please note that the Libraries have significant changes in service due to COVID-19.
Access: Access to any library location will be limited to Mason students, faculty, and staff. Signage will be posted to indicate the university's Safe Return to Campus guidelines - such as physical distancing, wearing face coverings (University Policy Number 1415), and other protocols - and those who do not adhere to the university's policies and guidelines may be asked to leave and may be subject to disciplinary action.
Closed Stacks: Circulation requests should be made via your Library Account, and the stacks will be closed for browsing. Please note that the library collection is closed to the public due to COVID-19. To make a request, find the item through the search box on the library homepage, click on its record, and view the options under "Get it. If you encounter difficulty placing your request, please email fencirc@gmu.edu. Requests for access to some collections (such as in our Special Collections Research Center) will be by appointment-only.
Study Spaces and Computers: To promote physical distancing and follow university guidelines, some tables, carrels, workstations, and chairs will be removed or marked out-of-use in each library. The number of people allowed in each library building will also be limited to allow for appropriate distancing. Some spaces and areas may also be closed. For example, group study rooms will be closed. Individual study rooms will be available for reservation.
For more information, please see the Libraries' FAQ.
Begin Your Research
This Infoguide provides basic information on where to find different types of musical materials - click a tab on the left.