Skip to Main Content
It looks like you're using Internet Explorer 11 or older. This website works best with modern browsers such as the latest versions of Chrome, Firefox, Safari, and Edge. If you continue with this browser, you may see unexpected results.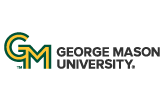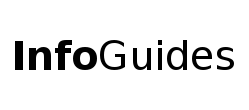 | University Libraries
What are Primary Sources?
Primary sources are documents, films, magazines, and other items that were created during a given historical time period. You can use them to learn more about LGBTQ history, people, and events, as well as contemporary attitudes. We have a wide range of online primary sources; learn more about them here.
Key LGBTQ Primary Source Databases
Archives of Sexuality and Gender

Collection of historical primary source publications relating to the history and study of sex, sexuality, gender research and gender studies research. Materials span the sixteenth to twentieth-first centuries. Documentation covering disciplines such as social, political, health, and legal issues impacting LGBTQ (lesbian, gay, bisexual, transgender, queer) communities around the world are included, as well as rare and unique books on sex and sexuality from the sciences to the humanities.

LGBTQ+ Source

Provides broad coverage of the world's LGBTQ literature, for both academic and lifestyle publications. Covers historically significant journals, magazines, and regional newspapers, both mainstream and grey, and hundreds of books and reference works. Topics include sociology, culture, civil liberties, individual lives, family, community, employment, history, politics, psychology, and religion.

View a tutorial on this database

here

.

Alt-PressWatch

Provides full-text articles for over 210 publications of the alternative and independent presses, from 1970 to current. View a tutorial on this database

here.