Skip to Main Content
It looks like you're using Internet Explorer 11 or older. This website works best with modern browsers such as the latest versions of Chrome, Firefox, Safari, and Edge. If you continue with this browser, you may see unexpected results.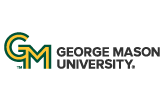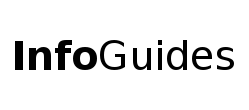 | University Libraries
Find Books at Mason
Search Mason Catalog
Still can't find the item? Use Interlibrary Loan (ILL) to request books, media and articles from other libraries when they are not available at Mason or the WRLC. Start your research early if you want to take advantage of this wonderful service as it can take up to 2 weeks.
Call Numbers for Books- Japanese Language and Literature
Reference books pertaining to Japanese Language and Literature can be found in the following call number area(s):
PL501-699: Japanese language
PL700-889 Japanese literature
- most Japanese language literature books by or about a given author are shelved together
- if you don't see a book on the shelves, try searching the Mason Libraries Catalog
Japanese Studies
Japanese/English Dictionary

To use the dictionary, simply type in the word you would like to find in the box above and press the Search button. To find a Japanese definition of an English word, type in the English word. To look up a Japanese word, you must type in kana or kanji to find the definition.

Texts of classical Japanese literature

In the past twenty years, worldwide interest in Japanese literature, and in classical Japanese literature in particular, has grown remarkably. Before the 1960s, only Arthur Waley's translations of The Tale of Genji, portions of Sei Shonagon's Pillow Book, and his collection of Noh plays were widely circulated. Thirty years later, in addition to a new translation of Genji, fresh translations of prose, poetry, and theatre pieces originally composed from the beginnings of the Japanese literary tradition to the beginnings of modern developments in the later part of the nineteenth century have allowed both specialists and general readers to obtain a broad grasp of the remarkable developments of this thousand-year tradition by reading versions of these texts in English, and to some extent, in French and German as well.