Skip to main content
It looks like you're using Internet Explorer 11 or older. This website works best with modern browsers such as the latest versions of Chrome, Firefox, Safari, and Edge. If you continue with this browser, you may see unexpected results.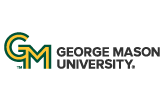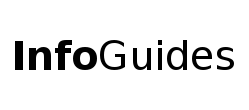 | University Libraries
Citing references
Why are the number of citing references different in different databases?
Unfortunately, there is not one unique database that shows all cited references for all articles. Each database is limited by 1) which journals it indexes and 2) date limits of journals indexed and 3) depth or completeness of journal indexing. So, searching for the number of citations to a particular article may yield different results in different databases. In addition, indexing practices differ between databases so variants in author names and journal titles become a problem.
h-Index
Compute your h-index
H-index (also called the Hirsch Index) was developed by a physicist to measure impact & productivity of a researcher. The formula uses number of papers and number of citing references per paper to calculate a score: It is the sum of the Times Cited divided by the number of results found.
Use Web of Science to find your h-index. Example from the Citation Report:
Use Google Scholar to find your h-index. Example from Google Scholar profile:
Publisher's websites
Check the publisher's website to find citing references and Altmetrics
Example article from Wiley : https://wiley.altmetric.com/details/22605023