Skip to main content
It looks like you're using Internet Explorer 11 or older. This website works best with modern browsers such as the latest versions of Chrome, Firefox, Safari, and Edge. If you continue with this browser, you may see unexpected results.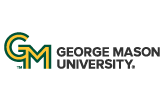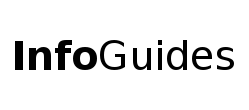 | University Libraries
Health Services Research
IBISWorld

Find industry and market share profiles for Healthcare in the US including information on hospital industry, home care services, primary care physicians and more.

GuideStar Premium

Offers information on U.S. nonprofits; searchable database of more than 1.7 million IRS-recognized nonprofit organizations and foundations. Profiles include revenue and expenses, contact information, 990s, mission statements, and governance information.

View a tutorial on this database

here

.

Note

: Database limited to four simultaneous users.

Mergent Online

Delivers comprehensive suite of authoritative financial information. Up to 4 years of key financial information on over 400,000 global private companies; integrated screening and searching for public and private companies; full company reports in pdf format; ability to view competitors on both private and public companies. View a tutorial on this database

here

.
See More on Health Statistics InfoGuide
Healthcare Cost and Utilization Project (HCUPnet) HCUPnet is a free, on-line query system based on data from the Healthcare Cost and Utilization Project (HCUP). It provides access to health statistics and information on hospital inpatient and emergency department utilization.
Health Information National Trends Survey Data Set HINTS collects nationally representative data routinely about the American public's use of cancer-related information.
National Center for Health Statistics

From CDC, NCHS provides statistical information that will guide actions and policies to improve the health of the American people. As the Nation's principal health statistics agency, NCHS leads the way with accurate, relevant, and timely data.

State Health Facts (Kaiser Family Foundation) comprised of more than 800 health indicators and provides users with the ability to map, rank, trend, and download data.
NationMaster.com International compilation of data from key government and agency sources such as the CIA World Factbook, UN, and OECD. Data: Crime; Disasters; Education; Environment; Health; Immigration; Lifestyle and Mortality.
Dartmouth Atlas of Health Care The project uses Medicare data to provide information and analysis about national, regional, and local markets, as well as hospitals and their affiliated physicians.
Statista

Integrates more than 80,000 diverse topics of data and facts from over 22,500 international sources. Includes statistics and studies gathered from market researchers, trade organizations, scientific publications, government sources and international organizations. Create graphs, reports and infographics. Data is easily exportable for analysis. Statista reports now allow you to create your own interactive industry comparisons with Tableau Workbook. Find the free tool

here

or via

https://www.tableau.com/trial/statista-benchmark-report-uk

. View a tutorial on this database

here

.

AHA Annual Survey Database

Census of United States hospitals based on the AHA Annual Survey of Hospitals. Download survey data for analysis in Excel, SAS and other statistical software packages. Note: Limited years available to Mason students, staff and faculty.

AHA Annual Survey Information Technology Supplement Database

Contains current survey data on healthcare technology adoption and indicators in response to the Health Information Technology for Economic and Clinical Health (HITECH) Act. Download survey data for analysis in Excel and statistical software packages. Note: Limited years available to Mason students, staff and faculty.
Cochrane Library

Consists of six databases that contain different types of independent evidence to inform healthcare decision-making.

View a tutorial on this database

here.

JAMAevidence

Uses Evidence-Based Medicine (EBM) to help decision makers identify the best available evidence by Providing guides to the systematic consideration of the validity, importance, and applicability of claims about the assessment of health problems and the outcomes of health care. Includes text of two books (Users' Guides to the Medical Literature: A Manual for Evidence-Based Clinical Practice and The Rational Clinical Examination: Evidence-Based Clinical Diagnosis), education guides, glossary, calculators, worksheets, question wizards, weekly RSS feed of featured JAMA articles, compiled clinical scenarios, podcasts, and user-level customization features.

View a tutorial on this database

here

.

SAGE Research Methods and Cases Online

Provides an overview of research methods (quantitative, qualitative and mixed methods) across the social and behavioral sciences. Includes SAGE book and reference material on research methods, and editorially selected material from SAGE journals. Also includes a searchable collection of case studies of real social research, commissioned and designed to help users understand abstract methodological concepts in practice.

View a tutorial on this database

here.
Policy & Legislative Resources
Evaluating Sources: ABCDE