Skip to Main Content
It looks like you're using Internet Explorer 11 or older. This website works best with modern browsers such as the latest versions of Chrome, Firefox, Safari, and Edge. If you continue with this browser, you may see unexpected results.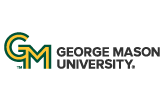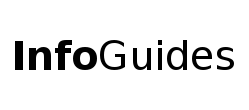 | University Libraries
Process for Researching a Case - Selecting a Case
Choose a case that meets the following criteria:

The case has been fully adjudicated. If it hasn't finished going through the different court levels, it will be hard to find information on the evidence in the case as attorneys will not make their evidence public until the trials are complete.

Don't choose a case that is too recent (such as in the past year) as there may not have been enough time for information to have been made publicly available on the case.

It's best to choose a case from the United States as it may be easier to find case opinions and docket information as many jurisdictions in the U.S. have this information posted online.

Look in resources such as:

Newspaper indexes searching on the type of crime which interests you (Nexis Uni and ProQuest Historical Newspapers are two sources).

Books on the type of evidence in which you might have an interest (they often refer to specific cases where that evidence played a role).

Encyclopedia-type publications where many criminals are discussed, such as:

List of Serial Killers in the United States from Wikipedia.
Encyclopedia of Serial Killers, 2nd ed. Michael Newton. New York : Facts On File, c2006.
Prince William Campus Reference HV6245 .N49 2006
Bloodletters and badmen : a narrative encyclopedia of American criminals from the Pilgrims to the present / Jay Robert Nash. New York : M. Evans and Co., c1995.
Johnson Center Stacks HV6785 .N37 1995
Encyclopedia of world crime : criminal justice, criminology, and law enforcement / [editor-in-chief] Jay Robert Nash. Wilmette, IL : CrimeBooks, c1989-<c1990>.
Fenwick Reference HV6017 .N37 1990
Gangsters, swindlers, killers, and thieves : the lives and crimes of fifty American villains / edited by Lawrence Block. New York : Oxford University Press, 2004.
Fenwick Stacks HV6785 .G36 2004
The serial killer files : the who, what, where, how, and why of the world's most terrifying murderers / Harold Schechter. New York : Ballantine Books, 2004.
Johnson Center Stacks HV6505 .S34 2004
Murder cases of the twentieth century: biographies and bibliographies of 280 convicted or accused killers / by David K. Fraser. Jefferson, NC : McFarland & Co., 1996.
Fenwick Stacks HV 6245 .F74 1996
Crime classification manual: a standard system for investigating and classifying violent crimes, 2nd ed. / John E. Douglas ... [et al.], editors., San Francisco, Calif. : Jossey-Bass, 2006.
Fenwick Stacks HV 6253 .C75 2006
Researching the Case
Once you have a case, find out basic information about it such as:
The full name of the accused;
When and where the crime(s) occurred;
In which jurisdiction they were tried and when; and
A case number for each level at which the case was adjudicated.
This information will be useful when you are looking for court opinions and docket information. Wikipedia can be useful for this type of basic information, but remember that the articles may have varying levels of accuracy.
Look in books for information on the case.
Look for articles on your case. Also try the databases below.
Look for:
Case opinions - Nexis Uni and Google Scholar - Legal Opinions search; and
Docket information - Look at the judicial site for the State in which the case was tried as they often have a case search option. The docket information will often include a list of those who testified at the trial.
Testimony - A Google search on the name of the forensic expert and the word testimony, as well as the last name of the accused can often yield transcripts of the expert's trial testimony.
Article Indexes for Legal Information