Skip to Main Content
It looks like you're using Internet Explorer 11 or older. This website works best with modern browsers such as the latest versions of Chrome, Firefox, Safari, and Edge. If you continue with this browser, you may see unexpected results.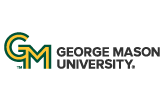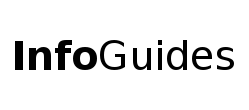 | University Libraries
General Databases
Academic Search Complete

Provides full-text, peer-reviewed journals, as well as indexing and abstracts for monographs, reports, and conference proceedings. Features content going back as far as 1887.

View a tutorial on this database

here.

ProQuest Research Library

Provides access to more than 4,000 titles from general reference databases, including a diversified mix of scholarly journals, trade publications, and magazines covering over 150 academic disciplines. View a tutorial on this database

here.

Newspaper Source Plus

Provides full-text access to national and international newspapers, including The New York Times, The Washington Post, and The Times (London), as well as selective full-text for various U.S regional newspapers. In addition, it offers full-text television and radio news transcripts from ABC News, CBS News, CNN, CNN International, FOX News, and National Public Radio. View a tutorial on this database

here.
Need More Options?
Database Portal

Need more specific subject databases? Our database portal organizes the Libraries' databases by subject.
How Do I Read the Article?
Not all databases offer full-text articles; some only offer citations and abstracts. To get to the full text, follow these steps to see if we have the article in another database:
Click on the MasonLink button if you see it in your search results.

Search the E-Journal Finder by the title of the journal.
If Mason doesn't subscribe to a database containing the full-text article you want, you may need to request it through the WRLC Consortium Loan Service or Interlibrary Loan (ILL).