Skip to Main Content
It looks like you're using Internet Explorer 11 or older. This website works best with modern browsers such as the latest versions of Chrome, Firefox, Safari, and Edge. If you continue with this browser, you may see unexpected results.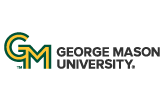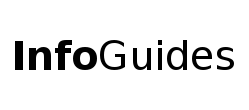 | University Libraries
Subject Guide
Kimberly MacVaugh
Begin Your Research
Welcome to the Energy and Security InfoGuide.
Use this guide to discover resources on the intersection of energy, climate change, and international security from a public policy perspective.
Core Resources
George Mason University Center for Energy Science & Policy (CESP)

The Center for Energy Science and Policy, a joint-initiative of the Schar School of Policy and Government, the College of Science, and the School of Business, is a multidisciplinary, vibrant, energy science and policy hub at George Mason University. The Center focuses on developing innovative, integrative applied science and policy solutions for the energy security, sustainability and resilience challenges of Virginia and beyond.

CESP Videos

Recorded symposiums, panels, webinars, etc. from the CESP at George Mason University.
U.S. Energy Information Administration (EIA)

The U.S. Energy Information Administration (EIA) collects, analyzes, and disseminates independent and impartial energy information to promote sound policymaking, efficient markets, and public understanding of energy and its interaction with the economy and the environment.

International Energy Agency (IEA)

Intergovernmental organization; publishes annual World Energy Review.