Skip to Main Content
It looks like you're using Internet Explorer 11 or older. This website works best with modern browsers such as the latest versions of Chrome, Firefox, Safari, and Edge. If you continue with this browser, you may see unexpected results.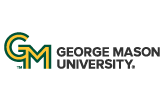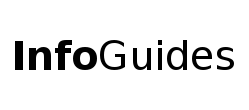 | University Libraries
Begin your research
This InfoGuide contains primary and secondary source resources and research strategies for the Colonial, Revolutionary, and Early Republic Eras in American History, from the first European settlements to the 1820s. Use this guide to discover Early American History resources available to you at Mason and online.
Top 5 Resources to Start
America's Historical Imprints

Broad range of books, pamphlets and broadsides printed during a century and a half of American life, spanning the early colonial, the formation of the new nation and the Early Republic. Rare and unique items from 17th, 18th, and early 19th century include sermons, religious tracts, political arguments, reports of organized bodies, doggerel ballads, advertisements, official decrees, news extras, and amateur elegies.

View a tutorial on this database

here

.

Early American Newspapers, Series 1 and 2, 1690-1900

Includes fully searchable issues from almost 1000 historical American newspapers. Focusing largely on the 18th and early 19th centuries, this online collection is based on Clarence S. Brigham's ?History and Bibliography of American Newspapers, 1690-1820? and other authoritative bibliographies. View a tutorial on this database

here.

American Antiquarian Society (AAS) Historical Periodicals Collection: Series 1

Collects digitized American periodicals published from 1691 through 1820 with subject strengths in Afro-Americana, agriculture, children's literature, education, eighteenth-century imprints, leisure and hobbies, Masonic works, medicine, religion, science, technology, trade, and women's literature.

View a tutorial on this database

here

.
Founders Online

Freely available access to the Papers of John Adams, Benjamin Franklin, Alexander Hamilton,Thomas Jefferson, James Madison, and George Washington.
Journal Literature (Secondary Source)
America: History and Life

Provides English language abstracts of scholarly literature (journal articles, articles in collections, dissertations, book and media reviews) on the history and culture of the U.S. and Canada with indexing for journals from 1910 in more than 40 languages.

View a tutorial on this database

here

.
Related Research Guides
The following guides may be useful for doing research in Early American History 1600-1820.