Skip to main content
It looks like you're using Internet Explorer 11 or older. This website works best with modern browsers such as the latest versions of Chrome, Firefox, Safari, and Edge. If you continue with this browser, you may see unexpected results.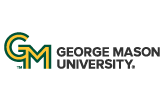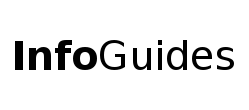 | University Libraries
Disclosure Statement
All of the collaborators responsible for this guide are white. We benefit from the white supremacy and suppression maintained in publishing practices and academic values outlined in this guide. There are limits and hidden biases at work that stem from our privileges and perspectives. We have attempted to bring together relevant resources highlighting perspectives from scholars who are Black, Indigenous, non-Black People of Color (BIPOC), LGBT folks, people who have disabilities, and all marginalized genders. This is not an all-encompassing list of experiences. We welcome feedback and suggestions for the guide, particularly from the perspectives and experiences of people who experience this type of oppression and members of the GMU community.
And we would like to thank and acknowledge the University of Denver University Libraries for their disclaimer that guided us. https://libguides.du.edu/antiracist
Under Construction
This guide is a work in progress and will be updated periodically based on community suggestions, as new resources become available, and as we identify relevant resources.
Purpose
Welcome to the Finding Diverse Voices in Academic Research Guide.
The Finding Diverse Voices in Academic Research Guide outlines the research challenges scholars confront while searching for marginalized voices within problematic information systems, illustrates strategies for how to find diverse voices both inside and outside of traditional library systems, and highlights resources that start researchers on their journey.
What's in this Guide?
Use this guide to seek alternative stories within your field to give you a more expansive and complex view of the history and issues confronting your discipline.
Background - Discover why voices become marginalized in scholarship.
Research Strategies - Learn methods for uncovering counternarratives and diverse perspective.
Mason Resources - Explore more Mason Libraries' Subject Guides and learn about other Mason departments
Additional Resources - Dive deeper into resources on diversity in academia and higher education
Provide Feedback - Suggest resources or subject heading changes
Get Help - Chat with a librarian or get additional help