Skip to Main Content
It looks like you're using Internet Explorer 11 or older. This website works best with modern browsers such as the latest versions of Chrome, Firefox, Safari, and Edge. If you continue with this browser, you may see unexpected results.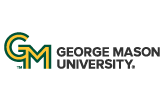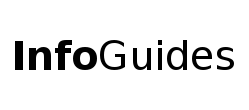 | University Libraries
Art and Art History Librarian
Stephanie Grimm
she/her
Begin Your Research
Curious about artists' books? This guide will help you to locate and understand Mason Libraries' collection of these objects.
About the Mason Artists' Books Collection
Mason Libraries own over 300 artists' books, from handmade objects to more traditionally-printed photobooks. The collection is housed in the Special Collections Research Center at Fenwick Library on Mason's Fairfax Campus.
The artists' book collection at Mason continues to grow, with several areas of collection strength:
Book artists from the D.C./Northern Virginia/Maryland region

Books by and about women and women-identifying artists

Social justice and activism, including environmental justice
Marika Koskimäki-Ketelä, Finding Myself, 2011.
What are artists' books?
Artists' books are not easily defined. Simply put, an artist book is a piece of artwork in book form. The content and form of artists' books are inescapably tied together. As a result, they are able to communicate ideas on multiple levels.
Artists have been creating books for centuries, but artists' books comprise a new field. The term "artist's book" was originally used to describe books created in the conceptual art movement of the 1970s. Artists' books today stand out from earlier creations because the books themselves are considered works of art and not just ways to display art.
A typical artist's book is handmade and a limited edition. It may defy the traditional book format by going beyond simple text with visual images, unfolding pages, unusual bindings or materials, and molded cases.