Skip to Main Content
It looks like you're using Internet Explorer 11 or older. This website works best with modern browsers such as the latest versions of Chrome, Firefox, Safari, and Edge. If you continue with this browser, you may see unexpected results.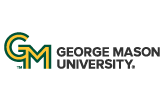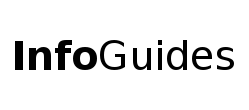 | University Libraries
Getting Books in Spring 2021
You can search for ebooks directly in the Mason Libraries Catalog, or search in one of our ebook databases. Some scanned copies of books are also available through the HathiTrust Emergency Access program.
To search for an ebook:
Search using your keywords or subject terms from the Mason Libraries Search
From the list of results, use the left-hand filters to limit to "Availability--Available Online" and "Resource Type--Books"
You can also search directly in one of our ebook databases to find or browse for ebooks. (TIP: From this link, you can use the "All Subjects" filter to limit to ebook collections that contain Art & Arts Management titles.)
While the library shelves are closed for browsing, you can still request materials through our catalog and pick them up at any of our locations.
How can I borrow books, dvds, or other items from Mason Libraries?
Search for the book, dvd, or other item in our catalog.
Log in to your library account.
Under "Get It," use the "Request" tab to see request options and choose your pickup location.
If an item is owned by Mason but you don't see a request option (and it's not available through HathiTrust), you can email the Fenwick Circulation team to ask about other options, fencirc@gmu.edu.
How can I borrow a book or read an article that isn't in Mason Libraries?
If you need a book, article, or other materials that is not available through Mason Libraries, use our Interlibrary Loan (ILL) service to request a copy of the item.
For most journal articles, you will receive a PDF or scanned copy of the article.
For most books, the item will be sent to the library location of your choice, and you will receive an alert from us when it is ready to pick up.
When searching in our catalog, you might see a note that a book is available through the HathiTrust Emergency Access Service. Please note: not all of our books are available through HathiTrust, so you will not always see this option.
How to access the scanned copy:
Click the "Sign in to HathiTrust" link from the book's record
Once you're on the HathiTrust site, login in the upper right corner
Select GMU from the list of institutions and login with your Mason credentials
After you're logged in, look for the "Temporary Access" link in the book's record
This allows you to "check out" the copy for one hour at a time (which can be renewed if no one else is waiting to view the book).
Searching for Art & Design Books
While our shelves are closed for browsing this semester, you can still search for books in our library catalog and request to pick them up from any Mason Library location. (See the box at the top of this page for info on requesting & picking up).
The keywords and subject terms listed here also give you ideas of what words you can use to search for books on different art & design topics, like "textiles" and "fiber art" or "commercial photography."
I'm interested in...
Try out these keywords (search term)
Drawing, graphic design, illustration

Illustration
Graphic Design
Poster Art
Typography
Book design
Book printing
Web design
Digital art
Interactive design

New media, fiber & textiles, collage, installation

Collage
Installation art
New media & digital art
Fiber art
Textiles, weaving, clothing
Sculpture
Sound sculpture
Sound art

Painting

Figurative painting & portraits
Painting Techniques
Painting materials
Oil painting
Gouache painting
Color theory
Watercolor

Printmaking

Printmaking & engraving​
Printing technology
Digital printing
Risograph

Photography

Photo processing
darkroom photography
Photography lighting
Artistic photography
commercial photography
Fashion photography

Sculpture

Sculptors
sculpture works
earthworks
Sound sculpture
Soft Sculpture
Sculpture Design and technique