Skip to Main Content
It looks like you're using Internet Explorer 11 or older. This website works best with modern browsers such as the latest versions of Chrome, Firefox, Safari, and Edge. If you continue with this browser, you may see unexpected results.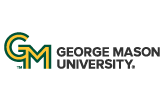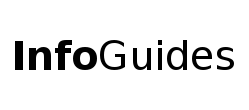 | University Libraries
Getting Mason Libraries Books During COVID-19
Because of the COVID-19 pandemic, the stacks are closed off. However you can still request books from our collections to be pulled so that you can pick them up (you'll need to be signed into Primo to see that option).
You may also access selected full text books in our collections from Hathi Trust:
Begin a search in the library's catalog
As you look through your results, books that offer a scanned copy of the text will be marked as shown by the red arrow in this illustration:
To view the scanned copy, click that link then make sure you sign in at the HathiTrust website (you will be authenticating via your Mason network credentials). If you don't sign in, you will not be able to view the textas the HathiTrust site will not know of your Mason affiliation.
Find Books at Mason
Search Mason Catalog
Still can't find the item? Use Interlibrary Loan (ILL) to request books, media and articles from other libraries when they are not available at Mason or the WRLC. Start your research early if you want to take advantage of this wonderful service as it can take up to 2 weeks.
Search the Libraries holdings for books and articles
Search the University Libraries print and electronic holdings in one simple search.
For more refined searching, we recommend searching in specific databases/journals.
Searching/Keyword Tips
Try a Library of Congress Subject Term:
Old Norse literature --History and criticism.
Old Norse poetry --History and criticism.
Scalds and scaldic poetry.
Sagas --History and criticism.
Sagas.
Interested in a specific aspect of Norse sagas? Incorporate that into your keyword search. For instance, try "women" AND "Sagas --History and criticism."