Skip to main content
It looks like you're using Internet Explorer 11 or older. This website works best with modern browsers such as the latest versions of Chrome, Firefox, Safari, and Edge. If you continue with this browser, you may see unexpected results.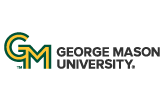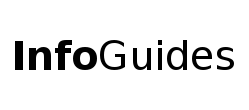 | University Libraries
Marketing Plans
Marketing Plans (eBook)- How to prepare them, how to use them. From Proquest eBooks
Gale Business Plans Handbook Sample plans taken from businesses in the manufacturing, retail and service industries
Building a Marketing Plan- A step-by-step handbook from Business Expert Press
---
Additional Readings and Resources
Factiva News Pages

This is a great resource to read the current two weeks editions of The Wall Street Journal, Fortune, Washington Post, New York Times, Barrons, and Forbes.

Wall Street Journal (1984-Current)

The newspaper is considered the preeminent publication for business news and information on financial markets worldwide as well as national and international news. Browse by date, 1984-present.
Useful Government or Government-related sites:
The following websites provide content that is not available through the libraries, so not all content will be accessible.
American Marketing Association Publications
The following publications are from the American Marketing Association and are available electronically through the Mason Libraries. (The descriptions are from the AMA)