Skip to Main Content
It looks like you're using Internet Explorer 11 or older. This website works best with modern browsers such as the latest versions of Chrome, Firefox, Safari, and Edge. If you continue with this browser, you may see unexpected results.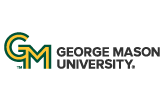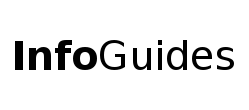 | University Libraries
E-Books in Psychology
DSM-V online Diagnostic and Statistical Manual of Mental Disorders (DSM) is the standard classification of mental disorders used by mental health professionals in the United States and contains a listing of diagnostic criteria for every psychiatric disorder recognized by the U.S. healthcare system.
APA PsycBooks (EBSCO)

Collection of full-text scholarly and professional books published by the American Psychological Association (APA). Provides students, researchers, and educators access to publications in psychology and related fields. View a tutorial on this database

here.

Ebsco eBook Collection

Includes several thousand electronic books, or eBooks on a variety of subjects, including public access books. Please note some eBooks are only available to a single user or one-user at a time. If using a Mac, use the Safari browser for best results. View a tutorial on this database

here.
Call Numbers for Psychology Books
If you prefer to browse the stacks for books, use the following call numbers as your guide.
DSM-V Fenwick Stacks RC455.2.C4 D536 2013
BF 173-175.5 Psychoanalysis
BF 176-176.5 Psychological Tests and Testing
BF 180-198.7 Experimental Psychology
BF 309-499 Cognition, Perception, Intuition, Memory
BF 698-698.9 Personality
BF 712-724.85 Developmental Psychology
BF795-839 Temperament. Character

RC321-571 Neurosciences Neuropsychiatry
RC500-510 Psychoanalysis
RC512-569.5 Psychopathology
R554-569.5 Personality Disorders
Find Books at Mason
Search Mason Catalog
Still can't find the item? Use Interlibrary Loan (ILL) to request books, media and articles from other libraries when they are not available at Mason or the WRLC. Start your research early if you want to take advantage of this wonderful service as it can take up to 2 weeks.