Skip to Main Content
It looks like you're using Internet Explorer 11 or older. This website works best with modern browsers such as the latest versions of Chrome, Firefox, Safari, and Edge. If you continue with this browser, you may see unexpected results.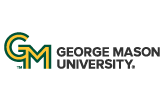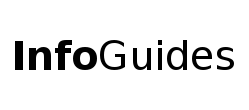 | University Libraries
Reference Works
When beginning your research, use encyclopedias and dictionaries to get background information on your topic. The library offers these resources both physically and online. In the search, type in a general topic. When you get your results, use the sidebar to filter to Availability: Online and Resource Type: Reference Entries.
Here are a few online resources to get you started:
RILM Music Encyclopedias

RILM Music Encyclopedias is a full-text compilation of 54 titles published from 1775 to the present. It provides comprehensive encyclopedic coverage of many disciplines, fields, and subject areas, among them popular music, opera, instruments, blues, gospel, recorded sound, and women composers. Its content spans multiple countries and languages—English, German, French, Italian, Dutch, and Greek. View a tutorial on this database

here

.
Composer Biographies
Composer biographies are available both physically at the library and online.
Search in the library catalog:
In the library search, type the name of a composer you are researching. Click enter. Then, use the left sidebar to filter to Resource Type: Books.
Browse:
Composer biographies are found under the ML410 section of the Music Library (Fenwick 2B), in alphabetical order by composer last name. Try finding your composer in the library, then browsing the books you find!