Skip to main content
It looks like you're using Internet Explorer 11 or older. This website works best with modern browsers such as the latest versions of Chrome, Firefox, Safari, and Edge. If you continue with this browser, you may see unexpected results.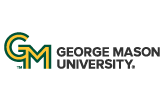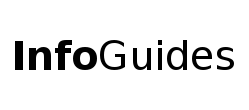 | University Libraries
Encyclopedias & Dictionaries
When beginning your research, use encyclopedias, dictionaries, and bibliographies to get background information on your topic. The library offers these resources both physically and online through e-books and databases. In the Library Search, type in your topic. When you get your results, use the sidebar to filter to "Resource Type: Reference Entries."
Below are a few online reference sources to get you get started:
Oxford Bibliographies Online

Offers exclusive, authoritative research guides developed by scholars and librarians worldwide to address a variety of subjects, including African Studies, Anthropology, Atlantic History, Cinema and Media Studies, Classics, Criminology, Education, International Law, International Relations, Latin American Studies, Management, Music, Political Science, and Sociology. View a tutorial on this database

here.
Internet Film Catalogs and Databases
AFI Catalog

The first-ever scholarly listing of American films, this catalog contains over 54,000 records chronicling the history of American cinema.

IMDB

Online database of information related to films, television programs, home videos, video games, and streaming content online. Originally a fan-operated website, the database is owned and operated by IMDb.com, Inc., a subsidiary of Amazon.