Skip to Main Content
It looks like you're using Internet Explorer 11 or older. This website works best with modern browsers such as the latest versions of Chrome, Firefox, Safari, and Edge. If you continue with this browser, you may see unexpected results.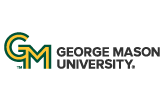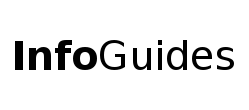 | University Libraries
How to Apply
An individual whose article has been accepted for publication in a peer-reviewed open access journal in which the article is immediately available online is eligible to apply.
As you complete the application form, you'll be asked to upload these additional items:
letter of acceptance from the publisher,

a copy of the manuscript indicating affiliation of each author on the paper, and

a copy of the publisher's invoice for the article processing fee (may not be immediately available). The invoice must show "University Libraries" or "George Mason University" as the party being invoiced (e.g., not the author and the author's Mason affiliation). This last requirement is driven by state auditors and we have no flexibility to modify the requirement. If an invoice can not be generated that shows the amount the OAPF fund is reimbursing and the University as payee, we offer the option of inter-departmental transfer of funds to the author's department if that unit pays the publication fee.
Click to submit an application
Funding Awards
Applicants will be notified of funding approval. Payment will be made directly to your publisher within five working days, or as soon as possible, upon receipt of an official invoice from the publisher. The University Libraries cannot reimburse an author.
Fees are pro-rated for multi-authored articles. That is, if more than one author from Mason applies for funding support for the same article, the article processing fee will be divided equally, up to the $3,000/article cap. Authors not affiliated with Mason are not supported. Consequently, a publisher's invoice must indicate what portion of the fee George Mason University will be paying on behalf of the submitting Mason author; this is a Virginia state accounting requirement.