Skip to Main Content
It looks like you're using Internet Explorer 11 or older. This website works best with modern browsers such as the latest versions of Chrome, Firefox, Safari, and Edge. If you continue with this browser, you may see unexpected results.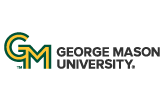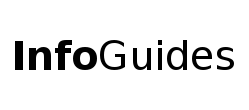 | University Libraries
The University Libraries offers financial support to eligible members of the Mason community to offset the costs of publishing in scholarly open access (OA) journals that charge author fees. Complete and submit the Open Access Publishing Fund application (click Application Instructions in the left menu bar).
Questions? Contact Wally Grotophorst (wallyg@gmu.edu)
Most OA publications do not require payment because the host institution or a society absorbs the burden of cost. However, one OA business model currently practiced transfers the costs of publication from the end-user or an intermediary (i.e., the subscription model) to the producer (i.e., author). In this model, access to online articles is free of pay barriers, hence its label as "open access" content.¹ Users may print-out or electronically share these articles without payment to or permission from the copyright holder.
To that end, the Open Access Publishing Fund at Mason supports four broad goals:
To encourage publication in scholarly open access journals.
To reduce financial barriers to scholarly research,
To disseminate scholarship produced at George Mason University as widely and immediately as possible, and
To foster research and artistic collaboration among and between scholars at Mason and throughout the world.
What is "Open Access"
"Open access," as defined in the Budapest Open Access Initiative, means "free availability on the public internet, permitting any users to read, download, copy, distribute, print, search, or link to the full texts of these articles, crawl them for indexing, pass them as data to software, or use them for any other lawful purpose, without financial, legal, or technical barriers other than those inseparable from gaining access to the internet itself. The only constraint on reproduction and distribution, and the only role for copyright in this domain, should be to give authors control over the integrity of their work and the right to be properly acknowledged and cited."
Details
The University Libraries provides a small fund each fiscal year to underwrite some or all of an article processing charge (APC) required by a reputable open access publisher.
Important: Researchers who receive grants that permit monies to be allocated for open access publication will not receive support from the OAP Fund (check ROARMAP to learn more about your funder's policy).