Skip to Main Content
It looks like you're using Internet Explorer 11 or older. This website works best with modern browsers such as the latest versions of Chrome, Firefox, Safari, and Edge. If you continue with this browser, you may see unexpected results.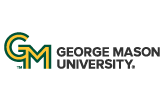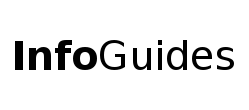 | University Libraries
Reserve the Studio
Quick Reservation & Use Guide
Reserve the Studio

Reservations are available in 1 hour increments

Place reservations here (You will need a .edu or .masonlive.edu email address to reserve the room. Users must understand and accept the Library Resources and Facilities Use Policy.)

Reservations must be requested 24 hours in advance.

During times of high demand, library staff may limit recurring usage.

Individuals may stay beyond their reserved time if there is no subsequent reservation




Visit the 2nd Floor SP@RC Lab to Checkout the Studio Key

Bring your Mason ID

Be on time.*

* Reservation is forfeit if more than 15 minutes late.

Record Your Video in the Studio

Make sure you have enough space on your flash drive, a 1GB flash drive will record approximately 25 minutes

Turn on One Button video cart

Turn on studio lighting

Insert your USB into the dock

Press the record button to start/stop recording

When finished recording, remove your USB and turn off the studio camera and lights

Clean up and Check out

Return the furniture to original positions

Turn off the studio lights

Lock the studio

Return the studio key to the 2nd floor SP@RC Lab
Use and Rules
Studio Use:
Camera and screen should not be moved or altered.

Users are responsible for coordinating the delivery and removal of any additional props, set pieces, or other peripherals necessary for their session.

Room should never be locked when in use by patron.

Window should remain free of any coverings while OBS is in use by patron.

No food or drink permitted.

If there are any technical issues with the equipment in the room please report them immediately to "One Button Studio" <obs@gmu.edu>

Studio capacity (2) must be respected.

Users are expected to monitor their belongings, especially valuables, at all times while using library facilities. Mason Library and the SP@RC Lab is not responsible for loss or damage to any article(s).

Failure to follow the rules of the room can result in fines and/or suspension of room use by the patron.