Skip to Main Content
It looks like you're using Internet Explorer 11 or older. This website works best with modern browsers such as the latest versions of Chrome, Firefox, Safari, and Edge. If you continue with this browser, you may see unexpected results.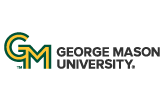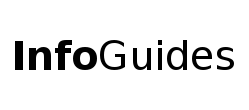 | University Libraries
Instructional Strategies
It is important to match the design of your activities with the level of work you expect from your students. If your project is either too complex or too simple, it may not yield the learning outcomes that you had planned. The following chart provides some basic examples matched with a range of target thinking skills.
Skill Level

Description

Examples

CREATING

Putting together ideas or elements to develop an original idea or engage in creative thinking

Short Videos or Podcasts

Choose an overarching theme and tie in several course concepts to demonstrate understanding of interrelationships between concepts as well as the ability to transfer knowledge to new situations.

Remixing

Selecting, evaluating, and integrating 3rd-party media to create an original work.

EVALUATING

Judging the value of ideas, materials, and methods by developing and applying standards and criteria

Critique via Blogs

Post videos or podcasts to a blog and elicit discussion around that media as blog comments; provide a lost of required elements to include in comments.

ANALYZING

Breaking information down into its component elements

Video Analysis

Create a gallery of video clips illustrating a concept (ex. moments in a news broadcast which illustrate persuasive rhetoric)

APPLYING

Using strategies, concepts, principles, and theories in new situations

Podcast Interviews

Identify experts, craft questions, and conduct in-the-field interviews

Simulations

Role-playing

Presenting

Produce a video presentation formally illustrating key concepts.

UNDERSTANDING

Explaining ideas or concepts and demonstrating comprehension of information or frameworks

Reflection Podcast

Provide verbal feedback or interpretation on a topic to demonstrate basic understanding.

Video Annotating

Comment on existing media using various audio/video annotating tools.