Skip to Main Content
It looks like you're using Internet Explorer 11 or older. This website works best with modern browsers such as the latest versions of Chrome, Firefox, Safari, and Edge. If you continue with this browser, you may see unexpected results.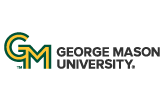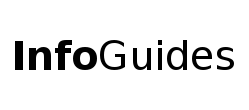 | University Libraries
Cppyright issues
Copyright and Fair Use
Be sure to consider your rights and the rights of the creator if you plan on adding others' media to your recorded videos.

Valparaiso University's copyright policy information page provides an informative overview of copyright issues.

The following ebook helps explain copyright permissions and how to get them.
ISBN: 9781581155662
Publication Date: 2005-01-01
Writers, photographers, illustrators, designers, teachers, researchers—anyone involved with intellectual property needs this practical, straightforward guide to copyright law. Find out what constitutes fair use, how to get permissions, and how to protect creative work, plus learn about copyright infringement, public domain, and much more.
Creative Commons
While most digital works are copyrighted, many are available for use in your video via a Creative Commons license.

Visit the Creative Commons website for a brief introduction to creative commons.
https://youtu.be/xNSBUso97Bo

An Introduction to Creative Commons