Skip to main content
It looks like you're using Internet Explorer 11 or older. This website works best with modern browsers such as the latest versions of Chrome, Firefox, Safari, and Edge. If you continue with this browser, you may see unexpected results.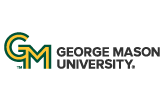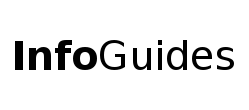 | University Libraries
Supranational and Regional Governments
United Nations Official Document System (ODS)

Covers all types of official UN documentation from 1993 forward, except: press releases, UN sales publications, the UN Treaty Series or information brochures issued by the Department of Public Information. Provides access to the resolutions of the General Assembly, Security Council, Economic and Social Council and the Trusteeship Council from 1946 onward.

Yearbook of the United Nations

Principal reference work of the United Nations. Provides comprehensive coverage of political and security matters, human rights issues, economic and social questions, legal issues, and institutional, administrative and budgetary matters.
UN High Commissioner on Human Rights

The Office of the High Commissioner for Human Rights (UN Human Rights) is the leading UN entity on human rights.

European Union Documents

Official documents of the EU including the official Journal of the EU, legislation and treaties, statistics, etc.

African Union Peace and Security Department

The Peace and Security Department (PSD) of the Commission of the African Union (AU) provides support to efforts aimed at promoting peace, security and stability on the continent.

Organization of American States

The OAS was established to provide "an order of peace and justice, to promote their solidarity, to strengthen their collaboration, and to defend their sovereignty, their territorial integrity, and their independence.".
National Human Rights Agencies
U.S. State Department Bureau of Democracy, Human Rights, and Labor

The Bureau of Democracy, Human Rights, and Labor champions American values, including the rule of law and individual rights, that promote strong, stable, prosperous, and sovereign states.

Global Alliance of National Human Rights Institutions

The Global Alliance for National Human Rights Institutions (GANHRI) is the international association of national human rights institutions (NHRIs) from around the world. It is an official liaison between NHRIs and UN treaty bodies.

European Network of National Human Rights Institutions

ENNHRI brings together National Human Rights Institutions (NHRIs) across Europe to enhance the promotion and protection of human rights in the region.

Equality and Human Rights Commission (U.K.)

Promoting and upholding equality and human rights ideals and laws across England, Scotland and Wales.

Asia Pacific Forum of NHRIs

A coalition of 25 national human rights institutions from the Asia-Pacific region.

Network of African NHRIs

Represents 44 national institutions.