Skip to Main Content
It looks like you're using Internet Explorer 11 or older. This website works best with modern browsers such as the latest versions of Chrome, Firefox, Safari, and Edge. If you continue with this browser, you may see unexpected results.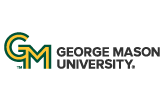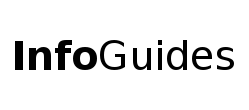 | University Libraries
Under Construction
This guide is a work in progress and will be updated periodically based on community suggestions, as new resources become available, and as we identify relevant resources.
About this Guide
The purpose of this guide is to provide general information and research resources on anti-Black racism, anti-racist learning and practice, the Black Lives Matter movement, and related activist movements. This guide is being developed by librarians and staff, with input from members of the Mason community. We offer this guide as a starting point, not an exhaustive set of resources. We will update this guide as we collect more resources and hear from the Mason community.
The creators of this guide, many of whom are white, acknowledge that racially biased structures and practices have shaped and continue to shape the library and the university. The design of this guide is informed by ongoing conversations about dismantling these biases in libraries and academia.
What's in this guide:
Explore books and articles for anti-racist learning; research on policing and abolition; and resources for community, care and activism.
NOTE: When e-books or other materials are not available through Mason Libraries, we link to the DC Public Library system. Residents of the District and most surrounding counties in MD and VA are eligible for a DCPL card and can sign up fully online.
#BlackLivesMatter
Black Lives Matter Syllabus

Created by NYU Professor Frank Leon Roberts, the Black Lives Matter syllabus includes discussion topics, readings, and media.