Skip to Main Content
It looks like you're using Internet Explorer 11 or older. This website works best with modern browsers such as the latest versions of Chrome, Firefox, Safari, and Edge. If you continue with this browser, you may see unexpected results.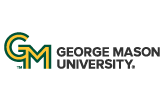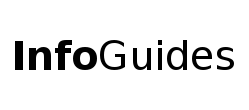 | University Libraries
State Budgets & Financial Policy
Start here for information about state level financial policy:
Fiscal Survey of States

Semiannual report by NGA & NASBO

State Budget Crisis Taskforce

The taskforce created by Richard Ravitch and Paul A. Volcker to report on fiscal crises in California, Illinois, New Jersey, New York, Texas, and Virginia.

Pew States

Includes analysis on state revenue & expenditure, economy, and more. (Select "Revenues & Spending" under the "Issues" tab.) Also has a section on cities.
Commonwealth of Virginia
For information about financial policy in Virginia:
Budget legislation

Budget bill history, amendments, subcommittee reports, and more from Virginia's Legislative Information System.

State Budget Information

Information on Virginia's budget process from the General Assembly

Commonwealth Datapoint

View & export data on state revenues, expenditures, debt, demographics & more.