Skip to Main Content
It looks like you're using Internet Explorer 11 or older. This website works best with modern browsers such as the latest versions of Chrome, Firefox, Safari, and Edge. If you continue with this browser, you may see unexpected results.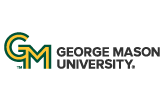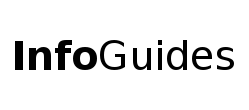 | University Libraries
Policy & Government Librarian
Kimberly MacVaugh
Begin your research
Welcome to the US Budget & Financial Policy Infoguide
Use this guide to locate sources to use for your course assignments.​
Resources for Policy Memos
These resources let you search for think tank reports, policy briefings, etc. on a topic.
ProQuest Congressional

Offers access to congressional publications dealing with the wide variety of topics addressed by Congress. Includes U.S. Serial Set, Congressional Hearings and Testimony, Congressional Research Service (CRS) Reports, Congressional Record, Legislative Insight, and U.S. Bills and Resolutions; as well as Executive Branch Documents (1789-1948), and Executive Orders and Presidential Proclamations. View a tutorial on this database

here.

.
HKS Think Tank Search

A Google search across 400+ think tanks. Provided by Harvard Kennedy School Library. Freely available online.