Skip to Main Content
It looks like you're using Internet Explorer 11 or older. This website works best with modern browsers such as the latest versions of Chrome, Firefox, Safari, and Edge. If you continue with this browser, you may see unexpected results.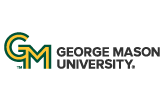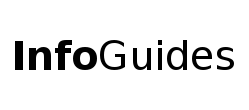 | University Libraries
Databases
Here's a list of some broad multidisciplinary databases.
Academic Search Complete

Provides full-text, peer-reviewed journals, as well as indexing and abstracts for monographs, reports, and conference proceedings. Features content going back as far as 1887.

View a tutorial on this database

here.

Alt-PressWatch

Provides full-text articles for over 210 publications of the alternative and independent presses, from 1970 to current. View a tutorial on this database

here.

Fuente Académica

Accesses scholarly journal articles from Latin America, Portugal and Spain. Covers all major subject areas with particular emphasis on agriculture, biological sciences, economics, history, law, literature, philosophy, psychology, public administration, religion, and sociology.

View a tutorial on this database

here.

ProQuest Research Library

Provides access to more than 4,000 titles from general reference databases, including a diversified mix of scholarly journals, trade publications, and magazines covering over 150 academic disciplines. View a tutorial on this database

here.
Google Scholar

Provides a search of scholarly literature across many disciplines and sources, including theses, books, abstracts and articles. To see links to Mason full text from Google Scholar, just access Google Scholar from an on-campus location.
Here's a list of some subject specific resources. For a complete list view the databases by subject.