Skip to Main Content
It looks like you're using Internet Explorer 11 or older. This website works best with modern browsers such as the latest versions of Chrome, Firefox, Safari, and Edge. If you continue with this browser, you may see unexpected results.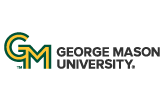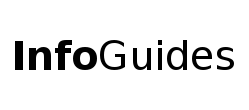 | University Libraries
Statistics Reference Resources
The Concise Encyclopedia of Statistics

by

Yadolah Dodge

Call Number: Online

ISBN: 9780387328331

Publication Date: 2008-02-21

"The Concise Encyclopedia of Statistics presents the essential information about statistical tests, concepts, and analytical methods. The reference is alphabetically arranged to provide quick access to the fundamental tools of statistical methodology and biographies of famous statisticians. Its more than 500 entries include definitions, history, mathematical details, limitations, examples, references, and more. All entries include cross-references and key citations. The back matter includes a timeline of statistical inventions. This reference will be an enduring resource for locating convenient overviews about this essential field of study."

Encyclopedia of Machine Learning and Data Mining (Living Edition)

by

laude Sammut and Geoffrey I. Webb, eds.

Call Number: Online

ISBN: 1489975020

Publication Date: 2020

"This authoritative, expanded and updated third edition of Encyclopedia of Machine Learning and Data Mining provides easy access to core information within the broad field of Machine Learning and Data Mining. Its 1000 entries (over 200 are new or updated) comprise recent developments in Deep Learning, Learning and Logic, Data Mining, Applications, Text Mining, Statistical Learning, Reinforcement Learning, Pattern, Graph and Relational Mining, Evolutionary Computation, Information Theory, and many others.
Entries are peer-reviewed and each includes a definition, key words, an illustration, applications, a bibliography, and links to related literature. The entries are expository and tutorial, making this reference a practical resource for students, academics, or professionals who employ machine learning and data mining methods in their projects."

Cambridge Dictionary of Statistics

by

Brian S. Everitt

Call Number: Online

ISBN: 9781139147798

Publication Date: 2002

If you use statistics and need a useful, up-to-date reliable sourcebook that provides simple definitions and explanations of statistical and statistics-related concepts, then look no further than this dictionary. Over 3200 entries cover medical, survey, theoretical, applied statistics, etc . The majority of definitions include a reference to a book or article where the user can find more in-depth information relat ed to a term. Many entries are accompanied by graphical material to aid understanding.
International Encyclopedia of Statistical Science

by

Miodrag Lovric, ed.

Call Number: Online

ISBN: 3642048978

Publication Date: 2010-12-01

The goals of this book are to: a) help revive Statistics education in many parts in the world where it is in crisis. International contributors include presidents of the local statistical societies, head of the Statistics department at the main university, or the most distinguished statisticians in their countries; b) enable any non-statistician to obtain comprehensive and highly understandable information on specific statistical terms, methods or applications; and c) enable researchers, practicitioners to refresh their knowledge in Statistics and to encourage students in learning statistics."

The Oxford Dictionary of Statistical Terms

by

Yadolah Dodge, et al., eds.

Call Number: Fenwick Reference HA17 .K4 2003

ISBN: 9780199206131

Publication Date: 2003

"This new edition has been carefully updated and extended to include the most recent terminology and techniques in statistics. Significant revision and expansion has resulted in a comprehensive reference work ideal for all who use statistics, including students and scientists in the natural and social sciences, and especially in medicine, law, politics, economics, finance, business, and history."
Finding Dissertations
Use the following databases to find citations and/or full-text dissertations. Make borrowing requests through ILL if needed.
Proceedings
Proceedings are compilations of papers presented at scientific, professional conferences or meetings. Proceedings usually report new research or analyses that may not have been published in a book or journal (yet). Search for papers from conferences and meetings using these tools:
PapersFirst (1993 - present) Find citations to research papers presented at conferences, symposia, etc. and received by the British Library.
Proceedings (1993 - present) Search tables of contents and citations to research papers from congresses, symposia, workshops, etc.
Print Search Tools - These resources are located in the Reference Section at Fenwick Library.
Index to Scientific & Technical Proceedings Q 158.5 .I4