Skip to Main Content
It looks like you're using Internet Explorer 11 or older. This website works best with modern browsers such as the latest versions of Chrome, Firefox, Safari, and Edge. If you continue with this browser, you may see unexpected results.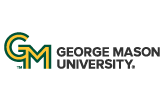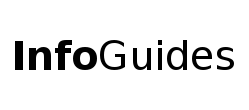 | University Libraries
Library Help Options for Students
Students needing help from Subject Librarians can request it several different ways:
Visit the Fenwick Information Desk and ask if there is a librarian available to help them.
Fenwick library is piloting a new on-call system for drop-in reference/research assistance. When they recieve request like this, they will refer the student to the librarian on-call at the time. Questions of all types will be handled by all librarians during their on-call shifts. If a question requires more knowledge in a specific subject, the on-call librarian can help the student get started and will refer them to the Subject Librarian for the research are. The hours for this service are: Monday - Thursday 10 AM - 6 PM; Friday 10 AM - 4 PM.
This service is especially good for asking quick questions such as: How do I renew my book? What database should I use for my topic? What are your hours? Who is the History librarian? Complex questions will be handled if time allows. When the service is busy, the user will be referred to the subject librarian. The hours for this service are: Monday - Thursday 10 AM - 10 PM; Friday 10 AM - 4 PM
Contact their Subject librarian directly.
Students can find the Subject Librarians contact list on this page: https://library.gmu.edu/subject-librarians They can email them to ask questions or set up an appointment. Librarians also have Appointment Schedulers on their research guides. Students can go to this page https://infoguides.gmu.edu/?b=o , find their Subject librarian and click on their name. On the next page, click on the profile link at the bottom to access to the Appointment Scheduler .
Library Reserves Information
The Mason Libraries' TextSelect continues to be very popular with students. This program provides students access to textbooks for core classes (100 & 200 level; cost less than 50$) as well as upper level required classes in select majors including STEM, Business
The Library also upgraded its information systems and this has affected how to search for reserves. Searching by course number or instructor name are NOT supported at this time.
Students can start by checking the TextSelect list on this page: https://publishing.gmu.edu/textbooks-on-reserve-fall-2019/. if the book is there, they need to write down the Call Number and give it to the staff at the Information Desk when they want to borrow the book. If the book is not there, they will need to search for the book title using the advanced search function on this page: http://bit.ly/GMU_advanced_search.
The borrowing period for TextSelect books and most other reserves books is 2 hours. The reserve books can be renewed if no one is waiting for it. Copier/scanners are available in all Mason Libraries.
More information about the TextSelect Program can be found on this page: http://library.gmu.edu/textselect