Skip to Main Content
It looks like you're using Internet Explorer 11 or older. This website works best with modern browsers such as the latest versions of Chrome, Firefox, Safari, and Edge. If you continue with this browser, you may see unexpected results.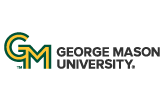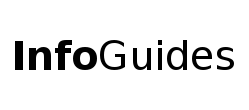 | University Libraries
Career Resources
O*Net Online

Use O*NET to explore different careers, and analyze specific jobs. Find occupations using a keyword search or explore by cluster such as Career Cluster, Industry Cluster, etc. Also search for jobs by the types of skills required. (Free to all.)

Occupational Outlook Handbook

Occupational Outlook Handbook - Nation′s premier source for career information! The handbook covers hundreds of occupations, describing What They Do, Work Environment, How to Become One, Pay, and more. Each profile include employment projections for the 2010–20 decade. (Free to all)


CNN Money Salary Comparison Tool

Just how far will your current salary go in a new location?

NerdWallet Cost of Living Calculator

Similar to CNN Money tool but provides average cost comparisons.
Information Technology (IT) Professionals

by

Erik Dafforn

ISBN: 9781538111772

Publication Date: 2020-01-15

If you are interested in a career as an Information Technology (IT) professional, you've come to the right book. It will answer questions such as: So what exactly do these people do on the job, day in and day out? What kind of skills and educational background do you need to succeed? How much can you expect to earn, and what are the pros and cons of the various IT fields? Is this the right career path for you? This book includes interviews with IT professionals and covers the following areas which have proven to be stable and growing professions: -Technical Support Staff -Programmers -Web Developers -Systems Analysts -Network Architects -Security Analysts."
Career and Networking Resources