Skip to Main Content
It looks like you're using Internet Explorer 11 or older. This website works best with modern browsers such as the latest versions of Chrome, Firefox, Safari, and Edge. If you continue with this browser, you may see unexpected results.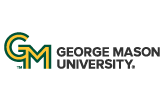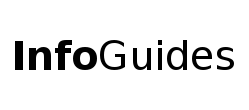 | University Libraries
Ebook Collections
O'Reilly Learning Platform (Safari)

The new platform (O'Reilly for Higher Education) expands the Safari Tech Books, offering business as well as technology books from industry-leading publishers; and adds videos, learning paths, case studies and exclusive content.
Note: Access to this resource requires registration with a George Mason University email address.

Ebook Central

Access multi-disciplinary scholarly content from hundreds of publishers. Utilize tools for note-taking, highlighting, and instant citing. Read online and check for offline reading options including DRM-free chapter and full book downloads. Mason login required.
Ebsco eBook Collection

Includes several thousand electronic books, or eBooks on a variety of subjects, including public access books. Please note some eBooks are only available to a single user or one-user at a time. If using a Mac, use the Safari browser for best results. View a tutorial on this database

here.