Skip to Main Content
It looks like you're using Internet Explorer 11 or older. This website works best with modern browsers such as the latest versions of Chrome, Firefox, Safari, and Edge. If you continue with this browser, you may see unexpected results.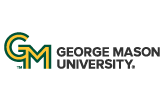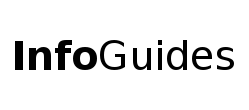 | University Libraries
Test Evaluations and Test Instruments
The following are relevant tests for bilingualism and English language learners
-WIDA Access for ELLs -Adept
-Aprenda3 -Bilingual Syntax Measure (BSM)
-Bilingual Verbal Ability Tests (BVAT) -California English Language Development Test (CELDT)
-Comprehensive English Language Learning Assessment (CELLA)
- English Language Development Assessment (ELDA) -Idea Proficiency Test (IPT)
-Language Assessment Skills (LAS) -Massachusetts English Proficiency Assessment
-Maculaitis Assessment of Competencies -Quick Informal Assessment (QIA)

Listed below is a list of databases and websites which contain reviews of English language proficiency tests and/or the actual test.
Mental Measurements Yearbook with Tests in Print

Online database of the 9th through the 18th Yearbooks (1989 - current). Contains in-depth review of the test, instrument or scale, providing a substantial amount of information. Does not contain the actual test.

Health and Psychosocial Instruments

HaPI focuses on medical measurement instruments, but it does present tests used in medically related disciplines such as psychology, social work, speech and hearing therapy, etc. Does not include a copy of the test.

APA PsycTests (EBSCO)

Research database that provides access to psychological tests, measures, scales, surveys, and other assessments as well as descriptive information about the test and its development and administration. View a tutorial on this database

here.
Note: It may be difficult to find the actual test instrument for free. The Gateway Library (in the Johnson Center) has the WIDA Model Measure of Developing English Language (Curr. LB1525 .W53 2008), Developmental Reading Assessment (DRA) (LB1525.77 .B732 2006), and Transdisciplnary play-based assessment (RJ503.7.T73 T7 1996) are on permanent reserve.